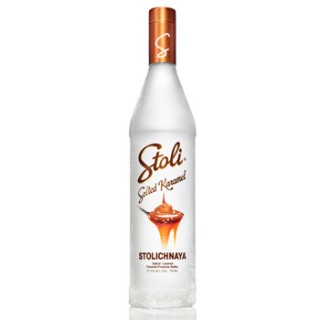 The latest big-deal flavor is Stoli's Salted Karamel.  The Huffington Post wrote up their thoughts on the vodka, and included a few tweets from the public.  Apart from making fun of the spelling of "caramel" (all Stoli products have stylized spellings), there is an undertone of disdain for the flavored vodka trend.
Today, I found out my new go-to cheap vodka, New Amsterdam, is releasing a few flavors and I was a little put off by that.  Of course, they already make gin, so they weren't a far cry from flavored vodkas, but I expected that New Amsterdam could stand on its own.  That is, even I am getting a little bored with the flavor craze.
What do you think?  Is flavored vodka still a great idea or has the trend peaked?