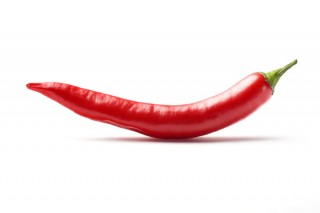 Over at Reuters, Kara Newman describes her experience with spicy vodka in Kiev, Ukraine. A long standing tradition in the Ukraine, she calls their hot vodka, such as honey pepper and horseradish, the first flavored vodka. Bartender Yuriy Sokiryan suggests that helps Ukrainians have more sophisticated tastes.
We've reviewed National Vodka's Horseradish and Pepparo, but couldn't see ourselves drinking it straight all the time (well, maybe the Pepparo, which had a pepper in the bottle).
That said, there seems to be a new trend for hot vodkas. For example, Naga Chili Vodka coming in at 100,000 Scovilles. Huff Po did a shared review of the vodka. Can't say I'm looking forward to trying that one.