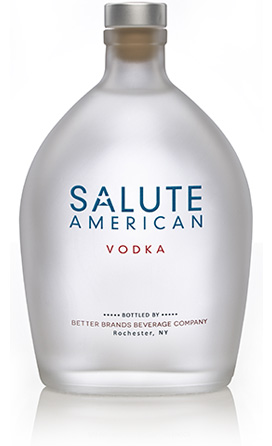 Riverfront Times has an interview with Pete Kelly, founder of Salute American Vodka. Salute American Vodka was created with the goal of donating to veterans.
In June 2011 I met some folks who had started a veterans' charity. They were looking for a way to raise funds to help women and men who come back from serving reintegrate into society. Find a job, go back to work, start a business, whatever it might be. I was doing some pro bono work for them and we came up with an idea: What if we looked at the Newman's Own business model — the people who make salad dressings for charity — what if we did that for veterans as the focus of a charitable contribution?

And I have a background in the spirits industry. I worked in marketing for a couple different major clients, so we started looking at that business model and that's how the whole thing started. We developed our first brand, Salute American Vodka.
If you find a bottle, pick one up and let us know what you think.